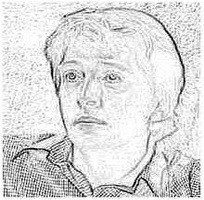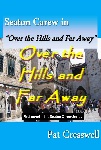 The Seaton Carew Series

by Pat Cresswell

Each book in this series of fictional novels covers an episode in Seaton Carew's life
and each instalment covers a complete adventure as well.

Seaton has one hell of a background!

His mother, Francesca, is a sensual model, sometimes porn star known to her public as 'Fiamma!'. She had a one night stand with the rock legend, Dune, lead guitarist of Jurassic Era in a snow bound hotel in the town of Seaton Carew, hence his name. He was mainly brought up by Francesca in a world of libertine attitudes. He grew used to his class mates having nude - or even harder - pictures of her hidden in their lockers. Then went onto college and is now in his mid twenties.

Dune, real name Don, became more and more involved with him through his teans, taking him on tour and introducing him to the world according to a real guitar hero. But then Don dies in a mysterious accident when the private jet taking him to the Caribbean depressurises, eventually crashing into the sea, killing all on board. The trust fund left for Seaton is now available to him and he can indulge his tastes for travel, cars, expensive toys, and the fine things in life with little concern for money.

His father left him one more thing ... his ability to attract the finest, sexiest ladies .. something that Seaton concentrates on exploiting to the full.

For all the advantages Don passed on to Seaton, the man's legacy hangs over him in many ways. Hehas many retro attitudes, he is older than his years, and more than once Don's wild life style comes back to visit him ...

Click for SC1

Click for SC2